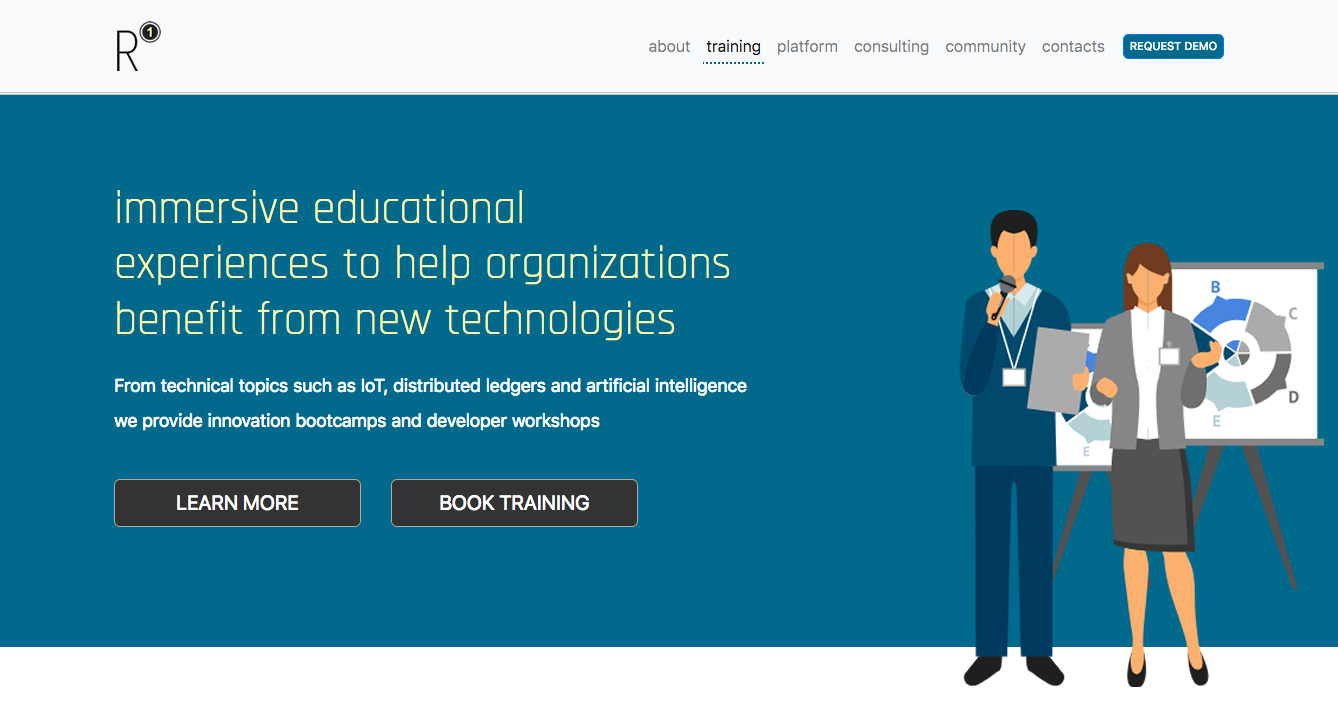 We provide immersive educational experiences to help organizations benefit from new technologies. From technical topics such as IoT, distributed ledgers and artificial intelligence through innovation bootcamps and developer workshops.
We have been offering a selection of immersive educational bootcamps designed to help organizations understand new technologies without the need for prior experience.
---

Our bootcamps have been conducted in 12 countries across 4 continents with over 1,000 participants
---
Even an experienced developer can struggle to apply new technologies without a guided tour or a relevant project that a mentor can help with, which is why we provide technical workshops with hands-on coding concepts and on-going active project development.
Our developer workshops cover topics such as data management, distributed systems and smart contracts. We are often asked to develop customized sessions for institutional technical teams that are seeking to adopt new technologies and frameworks within their legacy workflows.